Littleton-South Metro Branch is committed to supporting young girls who are graduating seniors and planning on pursuing educational studies at the college level. The Branch awards scholarships to students from two local high schools: Littleton High School (LHS) and Sheridan High School (SHS). At LHS, awards go to graduating seniors who are pursuing STEM careers. The Branch has been giving awards to LHS students since the inception of their STEM Certificate Program. We have recently initiated scholarships for students at SHS based on academic merit and financial need.
2021 Scholarship Recipients
Congratulations to the 2021 Littleton-South Metro AAUW Scholarship Awardees from Littleton High School STEM Certificate Program, each receiving $1,000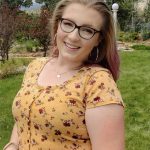 Elianna Martin has been drawn to computer science and STEM in general for a long time and is particularly interested in developing computer code. She plans on attending Arapahoe Community College, then CU Denver in the next coming years. She wants to study computer science with an emphasis in cyber security. Some future careers she is considering include video game design, website design, or work in cyber security.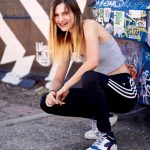 Eva DeThomas will be attending the University of San Francisco majoring in computer science. This school has an accelerated Computer Science masters degree program with numerous  internships that can be applied for. In her studies and future employment, she hopes to pursue ways to incorporate her passions for art, music and helping-people into the professional STEM world.
Congratulations to the 2021 Littleton-South Metro AAUW Scholarship Awardees from Sheridan High School, each receiving $500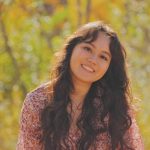 Monica Dinh will be attending  UC Colorado Springs in fall 2021, majoring in political science with an emphasis on global politics. As a field that is lacking in gender diversity, she believes that more women should be involved in political professions and try to create an environment that welcomes young women in these careers. She plans to participate in multiple study-abroad programs to become more familiar with working in international environments and hopes to pursue a career in diplomatic work such as the foreign service.
Jhowana Henderson also received a scholarship. Photo and information forthcoming.
Past Scholarship Awardees