Welcome to AAUW Littleton-South Metro!
Our Mission: To advance gender equity for women and girls through research, education and advocacy.
Our Vision: Equity for all.
Follow the links below to learn how to negotiate for your next salary and learn about AAUW's strategic plan. Want to know more about AAUW Littleton-South Metro? Click here. Want to join us? Click here.
---
DECEMBER VIRTUAL HOLIDAY HAPPY HOUR
Thursday, December 3rd from 4:00 – 5:00 pm
We may not be able to physically gather for our Holiday Program this year, but we can still gather virtually and spend some time together. Please join us for our Virtual Holiday Happy Hour on Thursday, December 3rd from 4:00 to 5:00 pm.
We'll chat and share cocktail/mocktail recipes and/or holiday snack recipes. We'll play games, like Geoguessr (where we show a scene and guess where in the world it is) and engage in some show and tell so you can share something you created during the pandemic. Feel free to bring your pet(s) so we can meet him/her or them. There will also be door prizes and most importantly, we will share some holiday cheer and have fun!! As with our regular branch programs, feel free to bring a guest. There is no registration, however members must join via the Zoom Invitation Link that was emailed on Monday, November 23rd. Look for additional email invites periodically until the event.
---
DECEMBER HOLIDAY PROGRAM – HEAR MY VOICE
Saturday, December 12th Beginning at 1:00 pm
(Virtual Doors Open at 12:50)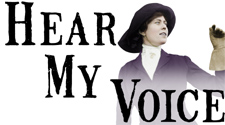 Pease join us for our December Program, Hear My Voice, produced by the award-winning educational theatre company – Living Voices. Take a trip back in time, alongside Jessie, a young woman who becomes a dedicated activist for women's equality during the Suffragist Movement.
Following the performance (approximately 50 minutes), Rachael McClinton, Co-Founder and Artistic Director of Living Voices and Cat Jensen from the Colorado Women's History Museum will engage with attendees in a talk-back and discussion on the Suffrage Movement. The Women's Suffrage movement in the United States is one of the most underappreciated civil rights movements in history: a seventy-two-year long struggle whose methods of nonviolent protest predated many of the more well-known movements of the 20th century.
This virtual event is open to all AAUW-CO members.
There is no charge to attend, however, you must REGISTER HERE!!
Help us Raise Funds for our Spring Scholarship Awards!
As we did last year, our Hear My Voice Holiday Event is doubling as a
Fundraiser to support
Littleton-South Metro Scholarship Awards!
Please make donation checks payable to AAUW Littleton-South Metro and mail to: Ginny Sherr
210 Summit Blvd.
Englewood, CO 80113
---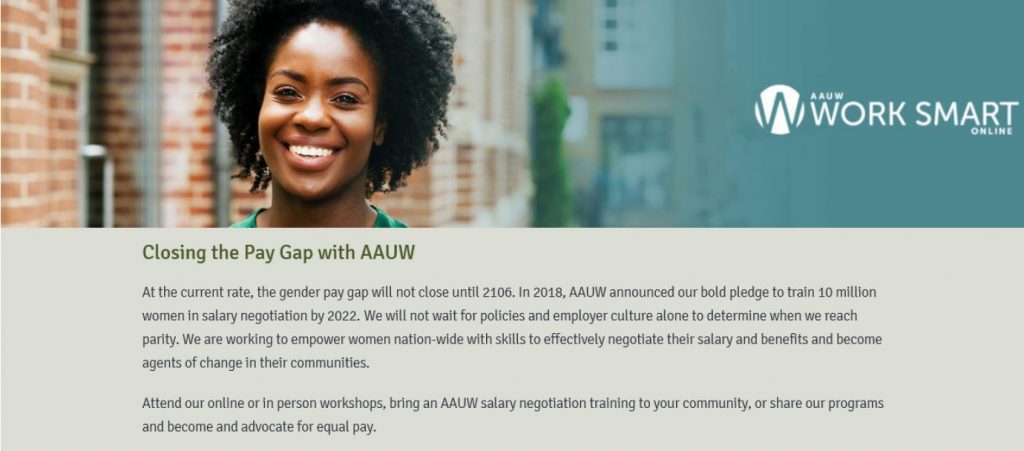 ---
Start your free, online salary negotiation workshop
---

Click here to access AAUW National's Strategic Plan.
Click here to access the Education & Training Strategic Focus page.
Click here to access the Economic Security Strategic Focus page.
Click here to access the Leadership Strategic Focus page.