Welcome to AAUW Littleton-South Metro!
Our Mission: To advance gender equity for women and girls through research, education and advocacy.
Our Vision: Equity for all.
Follow the links below to learn how to negotiate for your next salary and learn about AAUW's strategic plan. Want to know more about AAUW Littleton-South Metro? Click here. Want to join us? Click here.
---
MARCH VIRTUAL HAPPY HOUR
Thursday, March 11th from 4:00 – 5:00 pm
Please join us for our next Fun & Interactive Virtual Happy Hour
Thursday, March 11th from 4:00 to 5:00 pm
Look for an email with an invitation and a link to join.
MARCH VIRTUAL BRANCH PROGRAM
Answering Your Questions About The Equity Network
Saturday, March 13th
12:30 – 2:30 pm
Please find the link to join the meeting in the March issue of TWIGS.
We will also send out a reminder email with another invitation and link to join a few days prior.
One of AAUW National's new directions in 2020 was to create the Equity Network. This is an online vehicle for individuals who are interested in networking, professional development, advocating for change and taking action to advance equity for all. For our March program, we're excited to present Nichia McFarlane, who will speak on the Equity Network.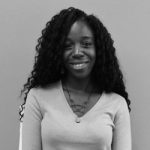 Nichia is the Engagement Associate at AAUW. She manages the Five Star National Recognition Program and the Equity Network helps coordinate AAUW's virtual programs and webinars and works with the Advancement team to provide resources and support to AAUW branches and affiliates. Prior to her role at AAUW, Nichia was the Engagement Intern at the National Committee for Responsive Philanthropy where she supported event planning across the organization. A native New Yorker, Nichia received her B.A. in English from CUNY Baruch College. She currently lives and works in Maine.
Download the Equity Network Flyer
---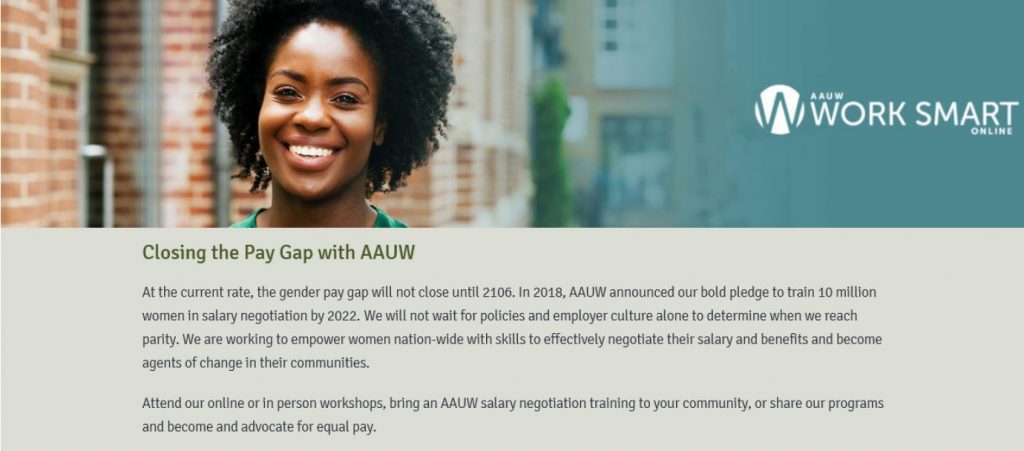 ---
Start your free, online salary negotiation workshop
---

Click here to access AAUW National's Strategic Plan.
Click here to access the Education & Training Strategic Focus page.
Click here to access the Economic Security Strategic Focus page.
Click here to access the Leadership Strategic Focus page.