Welcome to AAUW Littleton-South Metro!
Our Mission: To advance gender equity for women and girls through research, education and advocacy.
Our Vision: Equity for all.
Follow the links below to learn how to negotiate for your next salary and learn about AAUW's strategic plan. Want to know more about AAUW Littleton-South Metro? Click here. Want to join us? Click here.
---
NOVEMBER PROGRAM TO FOCUS ON MINDFULNESS
Saturday, November 14 – 12:30 p.m. – 2:30 p.m.
(Zoom meeting invitation will be sent 10 days prior to the event.)

Prior to our core presentation on Mindfulness, we will first hear from Bethany Orozco, National Recruitment & Communications Director for EnCorps STEM Teachers Program. This is a program that recruits professionals in STEM related careers to become Fellows or Teachers who will then be positioned in under-resourced community schools to give disadvantaged students access to a high-quality STEM education. EnCorps originated in California and recently expanded to Denver.
Our core presenter, Dr. Dena Samuels, will then discuss The Mindfulness Effect. Dr. Samuels spoke at AAUW-CO's Fall Leadership Conference. She will expand on what she shared at the conference and share more of her mindfulness techniques, specifically as they relate to and promote health and wellness. Stress is an issue for many of us right now as we all work to navigate the new normal and its' challenges in our every-day lives due to the novel coronavirus pandemic. Dr. Samuels will focus on the stress relieving techniques of mindfulness and also how to use our individual mindfulness practice to improve relationships and group dynamics.
---
SAVE THE DATE: DECEMBER 12th
Hear My Voice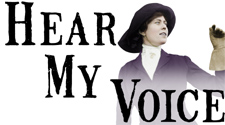 FINELY – We are bringing Hear My Voice directly into your homes in December! The production company, Living Voices has produced a video version of this unique theatrical performance, honoring the 100th Anniversary of Women's Right to Vote. Be prepared to be transported back in time as actress Rachael McClinton brings Jessie to life in Hear My Voice, produced by the award-winning educational theatre company – Living Voices. Hear My Voice is a diverse performance, uniquely combined with archival film that turns history into a moving personal journey.
---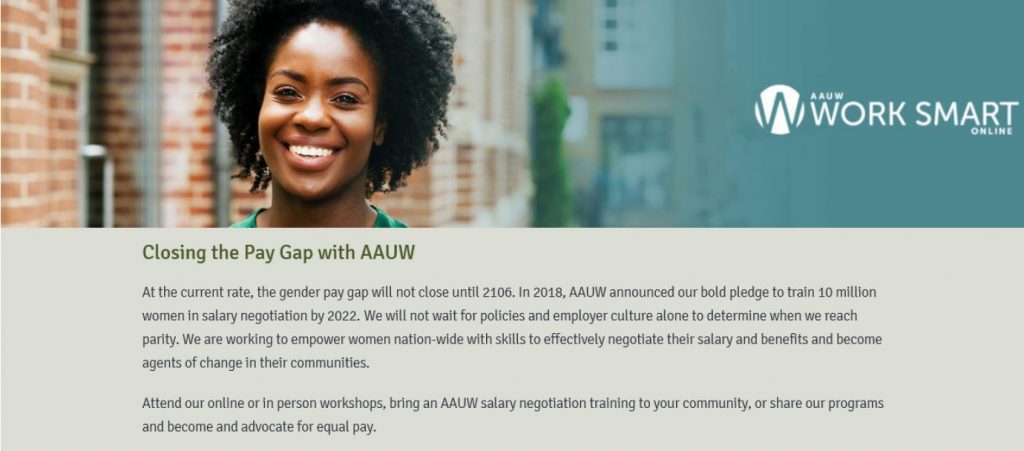 ---
Start your free, online salary negotiation workshop
---

Click here to access AAUW National's Strategic Plan.
Click here to access the Education & Training Strategic Focus page.
Click here to access the Economic Security Strategic Focus page.
Click here to access the Leadership Strategic Focus page.